Ohio Tank Tracking & Environmental Regulations
Facility / Corrective Action Search
Welcome to the BUSTR Public Inquiry page. It is BUSTR policy to make the fullest possible disclosure of information without unjustifiable expense or unnecessary delay to any requester. If additional information is required, please click on the "Public Information Request" tab. Before making a request, please make sure the information you seek is not already available on the
BUSTR website
(e.g., complete list of active registered facilities or active releases).
Enter the known information and click the "Search" button. You may sort the results in ascending or descending order by clicking on any of the column headers.
To do another search, click the "Reset" button.
New Owner
New owners must complete a registration application
here
within 30 days of the final tank installation inspection.
The completed application with payment can be submitted by email to
webfmtr@com.state.oh.us
or by fax to 614-995-4206.
Payment by
credit card
is required for applications submitted by email and fax.
Completed applications may also be submitted with payment by U.S. Mail to:
Division of State Fire Marshal
Testing and Registration Bureau
8895 E. Main Street
Reynoldsburg, OH 43068
Existing Owner and I already have an Owner ID
Please login above to Register a new facility.
Please login above to Register as the owner/buyer of an existing registered facility.
Please login above to Amend an existing registered facility.
Note: If you have forgot your password, use forgot password link above to reset your password.
To request public information, the "Facility Number" is a required field. If you do not know the facility number of the site you are looking for, click on the "Inquiry" tab to search for the facility number. If you can't find the facility number or one doesn't exist, use the facility number of 01009880 to complete your request or contact Kelly Snedegar at 1-614-387-7412 for assistance.
Loading...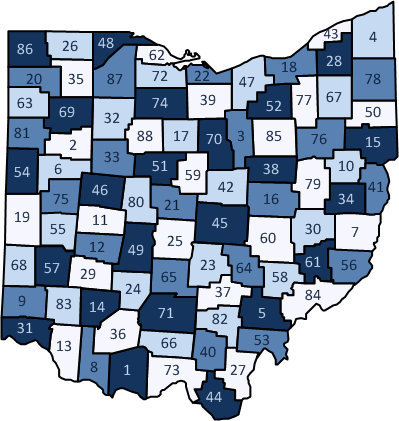 BUSTR Acronyms and Definitions